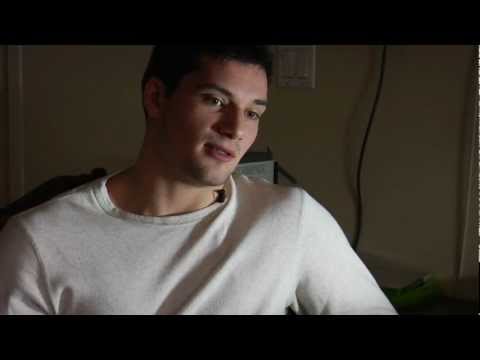 For the fourth straight year, Canada will not win the Gold medal at the World Junior tournament as they fell 5-1 to the United States in the first semi-final on Thursday. Canada was down 2-0 after the opening 20 and 4-0 after two periods. In the second semi-final, Sweden defeated Russia 3-2 in the shootout after blowing a 2-0 first period lead.
The Leafs will have three players in the Gold Medal game as Tyler Biggs and Garret Sparks will represent the USA while Tom Nilsson is on team Sweden. The Gold medal game will take place Saturday at 8am on TSN.
Biggs didn't record a point against Canada but he was a plus two with five shots and he played a key on the third USA goal as he drove the net and screened Malcolm Subban.
Nilsson, the stay-at-home Swedish defenceman was named player of the game for Sweden despite not having a point in the win. In five games in the tournament, Nilsson has two assists and a plus three rating.
It was a tough game for Canada and Morgan Rielly as the Canadian defenceman was a minus one with three shots on net. Rielly and Canada will look to win the Bronze medal Saturday which would be 15 straight years with a medal. Canada will play Russia in the Bronze medal game (4am TSN). 
If you missed the game it will be replayed at 7:30pm and Midnight on TSN.