We've waited all summer. Counted the days. Speculated about new additions. Discussed what's to come. Anticipated seeing our favourite players don that Maple Leaf and hit the ice. Well, it's here. Two games under the belt it's time to head home and really open the season.
The combination of a Saturday night in Toronto, Battle of Ontario, and Hockey Night in Canada is enough to get any Leaf fan excited but add home-opener to that list and it has the possibility to bring you chills.
For me, seeing new faces introduced to the home crowd and the applause for those welcomed back, has me grinning ear-to-ear with chills on my arms and awe in my eyes. From the years of watching with Dad on the couch, to those spent with friends at our local establishment, and now in the northwest vomitorium of the Air Canada Centre. It never gets old.
This year a handful of new faces will play their first home-opener with a logo on their chest that has been around for longer than most of their grandparents. A new generation will watch their first Leafs game, and lifelong Leafs fans will experience the comfort of having hockey back in their lives once again.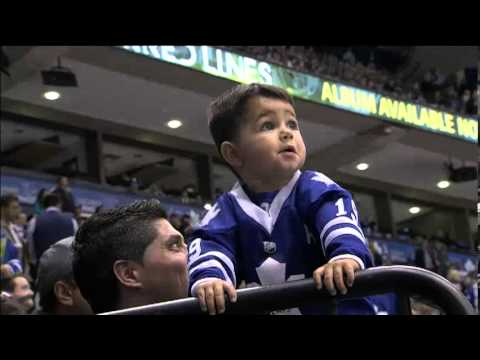 Now to this Throwback Thursday. November 12, 1931. A day marked not only as the home-opener of the season that would lead to the first Stanley Cup as the Toronto Maple Leafs but also the opening night for the new home of the blue and white, Maple Leaf Gardens.
The 48th Highlanders performed to the crowd of thirteen thousand during the opening ceremonies, a tradition that continues to this day. Hap Day sported the captain 'C' on his sweater and Charlie Conacher would put the Leafs on the board late in the second period in the match-up with the Chicago Blackhawks.
This game also marked the beginning of Foster Hewitt's Hockey Night in Canada radio broadcasts, establishing a long-standing Canadian Saturday-night tradition that will continue this Saturday on television.
Maple Leaf Gardens was recently reopened as the Mattamy Athletic Centre home of the Ryerson Rams.