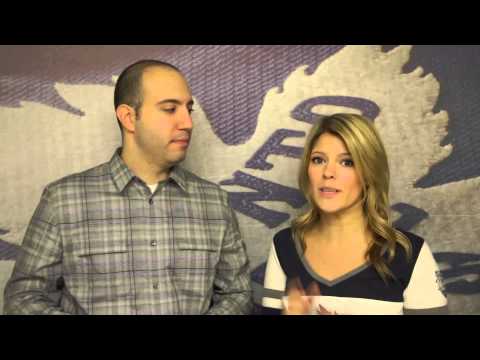 One week in, the #SEAofBLUE movement is going strong. With over 23,00 social interactions, Leafs Nation is getting geared up for the Winter Classic on January 1st at the Big House in Ann Arbor, Michigan.
We have already given away a pair of tickets to the game on Twitter which we will do again this Friday. So make sure you are following @mapleleafs.
Don't forget to use #SEAofBLUE in your tweets, photos, Instagram photos & videos and you will be on this page: www.mapleleafs.com/seaofblue
Two members of Leafs Nation were already winners for just use #SEAofBLUE in their tweets.
Mike McNamara tweeted this great pic of his Blue and White beard.
Brittany McHaffie posted the below video on Instagram of her parrot saying "Go Leafs Go".
You can also win tickets for you and three friends to the Winter Classic. Like our Facebook for your chance to sit with the #SEAofBLUE at the game on January 1st!.