It was another busy day in Stirling as our journey at Kraft Hockeyville 2012 ended with two more stops.
First up was a visit to the Honeywell House with Leafs alumni Tom Fergus, Dan Daoust and also Carlton The Bear. The players took questions from the youngsters in attendance. In the photo below you see who sat at the front of the class.

Following the hour-long visit, it was off to the Stirling & District Recreation Centre for a hockey clinic run by the Leafs Hockey Development team. The four NHL Alumni were Fergus, Daoust, and former Colbums Blue Jackets Jamie Allison and Mike Gaul. This was the first of two days of clinics which will conclude on Tuesday.
Prior to the novice clinic getting started, the players took a group photo at centre ice which you can see below.

There is nothing quite like watching youngsters at the age of 4-5 take to the ice. I took a few videos including the one below as the players came onto the ice for the start of the clinic.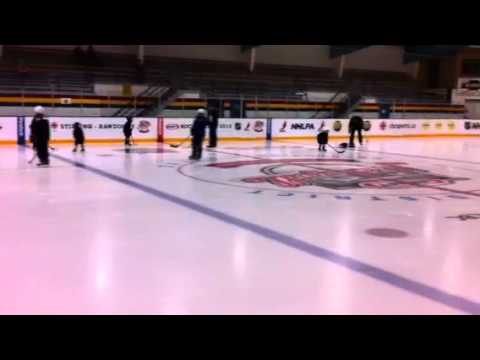 One of the first drills that the players did was to follow one of the NHL Alumni around the ice. As you will see below, that resulted in a few crashes and spills.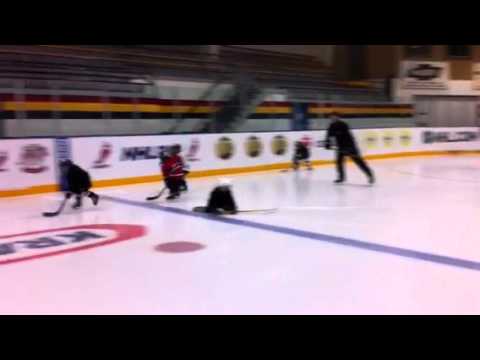 Many of the drills were encouraging the kids to have fun including lining the players in groups of four and testing out their balance by having them jump at the blue and red lines.  It's never to early to learn the Mike Foligno goal celebration.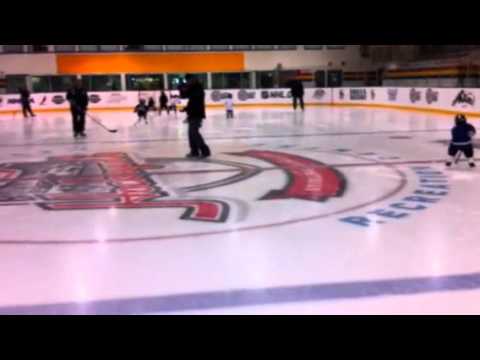 The last video I have for you is of one speedy little guy who blazes down the ice.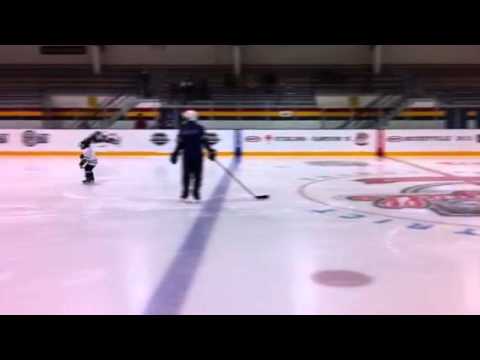 Thanks for checking out the blog last two days and I hope you enjoyed the coverage from Stirling.