David Clarkson took part in Dairy Queen's Miracle Treat Day on Thursday as he served Blizzard Treats at a store in Toronto.
The 11th annual Miracle Treat Day is happening at locations across Canada. During the one-day fundraiser, 100 per cent of the proceeds from every Blizzard Treat sold will be donated to Children's Miracle Network.
The below vid is a wrap up of Clarkson's day at Dairy Queen.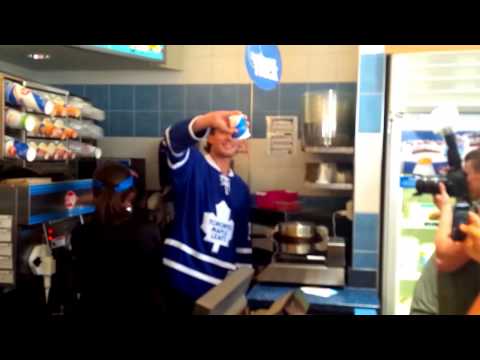 This was the first time he was behind the counter at Dairy Queen but it was all worth it.