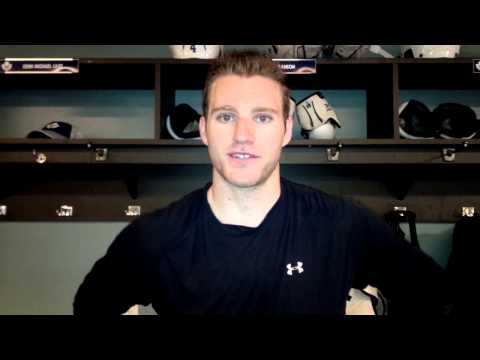 Halloween has come and gone and now it's time to take part in Movember and grow your mo!
Several Leafs players have joined Team MOple Leaf Sports & Entertainment this year including James van Riemsdyk, Mark Fraser, Cody Franson and Colton Orr.
Fans are encouraged to support or join Team MOple Leaf Sports & Entertainment to raise awareness by prompting conversation around the often ignored issue of men's health.
In addition to the awareness and fundraising, the Maple Leafs will host a Movember Awareness Night on November 19, 2013 when they play host to the Phoenix Coyotes.
Can't grow a Mo? You can still join the team. A Mo Sista is a woman who supports the power of the Mo, essentially doing everything a Mo Bro does, except without the Mo. She is dedicated to supporting the Mo Bros in her life throughout their moustache-growing journey.
Join Team MOple Leaf Sports & Entertainment's efforts to help support this cause! Learn more about what you need to know before you grow; the official rules of Movember.