The Maple Leafs had a Blue and White  game Wednesday as the two teams were mixed with Leafs and Toronto Marlies. For those that want to know the score, Team Blue defeated Team White 5-1 as Nazem Kadri recorded a hat-trick in the first period.
For the second consecutive day, defenceman Jake Gardiner skated ahead of practice with strength and conditioning coach Anthony Belza.  Gardiner was on the ice for about 18 minutes. You can see some of the drills he was put through in the below video.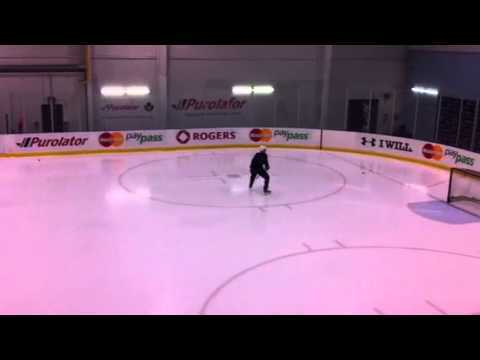 While the Leafs received encouraging news on Gardiner, James van Riemsdyk wasn't able to take part in the scrimmage as he continues to deal with a bruised foot suffered during Tuesday's practice. 
Head coach Randy Carlyle is hoping that van Riemsdyk will be able to practice on Thursday while the Leafs winger fully expects to play in the season opener on Saturday.
Take a look at the two clips following the scrimmage with Nazem Kadri and Ben Scrivens.