Many students in the GTA were off school Tuesday but thanks to the Leafs and Marlies quite a few of them found themselves at MasterCard Centre for free on ice Leafs and Marlies clinics.
They opened the sessions with a meeting at centre as you can see below.

After a short warmup, it was a visit to the Marlies dressing room.
One lucky participant was interviewed by CityTV.

In the short video below, you will see one of the drills that young players did.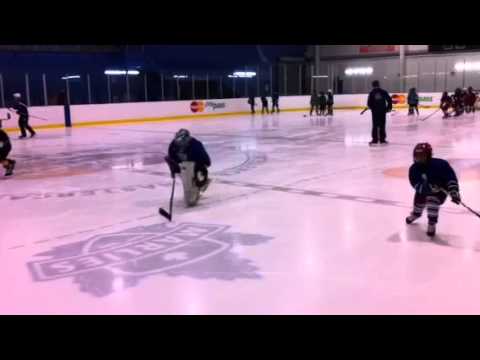 A much better video with a wrap up of the events from Tuesday