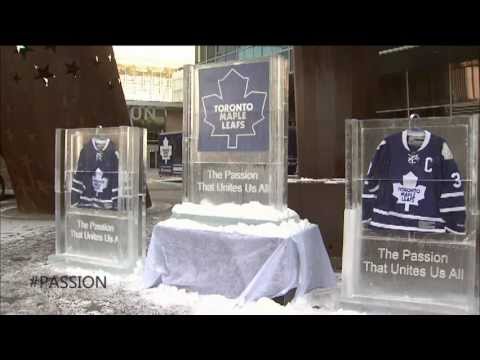 Well, it's here. The opening weekend of the NHL season begins Saturday against the rival Montreal Canadiens and this lucky guy is in Montreal! I know a few members of Leafs Nation will be here too.  
I will be snapping some pics and videos tomorrow so stay tuned to Twitter, Facebook and Youtube.
There is lots happening in Toronto as you will see below.
The Leafs Mobile Fan Zone will be out and about all weekend as you can see here. Some of the stops include Trinity Bellwoods Park and Grandravine Arena. If you find the Mobile Fan Zone they will have tons of giveaways including tickets, sweaters, scarfs and more.
At Nathan Philips Square
Saturday Jan 195:30-8:30 
Sunday  Jan 20  6pm -9pm 
Monday Jan21  10am -10pm
Also visiting between Jan 19-25: Ted Reeve Arena, Don Mills Arena, Mel Lastman Square, Cononel Sam Smith Skating Trail, South Fletcher's Sportsplex, The Pavillion Arena, East York Arena, Heron Park Arena
Monday it will be at Nathan Phillips Square as we will be paying for your skate rentals all day long, giving away home opener tickets and lots more. All the details are here
The Maple Leafs announced their 23 man roster Friday. The team returned Morgan Rielly to Moose Jaw while assigning Tim Connolly, Matt Frattin, Ryan Hamilton and Mike Mottau to the Toronto Marlies. Check out the full roster
It was also announced Friday the Leafs broadcast schedule for the 2012-13 season. Once again all 82 games will be on TV (14 CBC, 14 Sportsnet, 10 TSN and 10 Leafs TV). This season the games on the radio will be split between FAN590 and TSN1050. Full press release